ONLINE Banking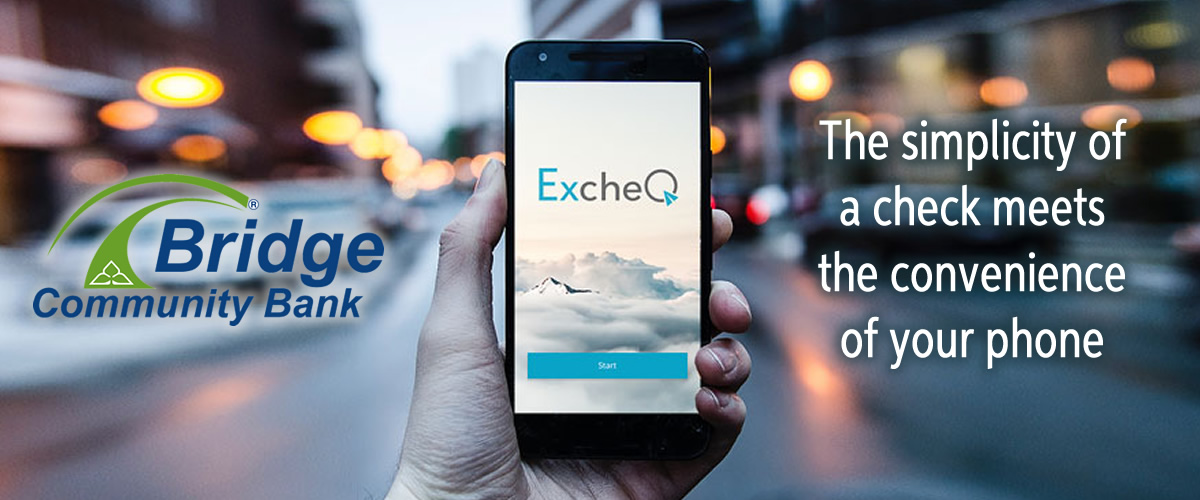 Pay friends directly from your account to theirs
You owe your friend for some tickets. You want to give your nephew some walking around money for his road trip. You're buying your neighbor's boat. There are times when you want to transfer funds but a credit card doesn't make sense.
For those times, there's ExcheQ.
ExcheQ allows you to pay friends directly from your account to theirs. And it's a secure transaction between our bank and the recipients-with no third party holding accounts or credit cards involved.
And it really is easy.
Just enter their info once.
Adding a payee is simple and safe. You'll see a "Create New Payee +" button, enter your friend's name, email, routing and account numbers.
Now, that person is a payee. That was easy. And your future transactions will be even easier.
No transaction fees from ExcheQ.
The ExcheQ app is supported on most smart phones and tablets and is available through iTunes and Google Play. For help getting started, contact a banker at the location nearest you. They'll be happy to help.